BONNET CREEK CAREERS
Come join our award-winning Bonnet Creek family!
Waldorf Astoria Orlando & Signia by Hilton Orlando Bonnet Creek is surrounded by the Walt Disney World® Resort, just minutes from Disney® Theme Parks, water parks, and Disney Springs™. The Resort boasts 12 restaurants and lounges, each with its own unique personality, inviting décor and distinctive menu. Waldorf Astoria Orlando offers Forbes Four-Star service to include a full service Spa and 18-hole championship golf course.
Our diverse, talented workforce has limitless opportunities for a career in hospitality, growth and development across both properties. Here at Bonnet Creek Resort, we invest in our Team Members futures by providing continued education, tuition reimbursement, classroom trainings and on the job experiences. If you choose to become one of our Full Time or Part Time Team Members, you will have access to unique benefits by Bonnet Creek Resort and Hilton Hotels and Resorts.
Awards & Recognitions:
Signia By Hilton Orlando Bonnet Creek & Waldorf Astoria Orlando has been recognized by the Orlando Business Journal as the #1 Best Place to Work for employers with 500+ colleagues!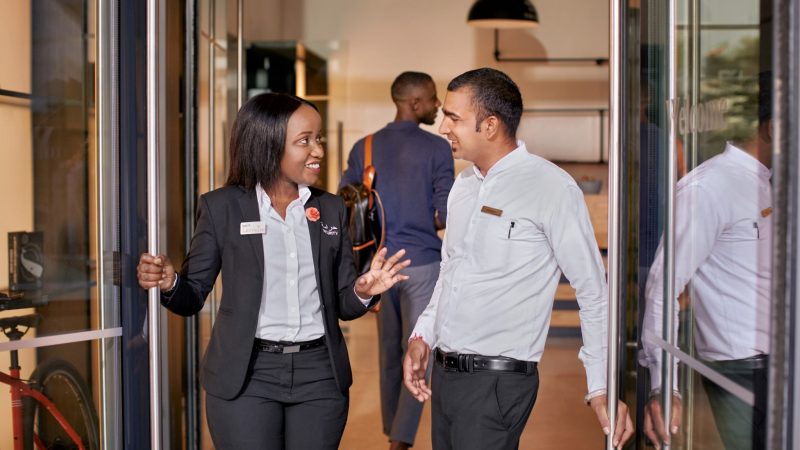 TOTAL REWARDS PACKAGE
• Medical. Dental and Vision Insurance
• 401 (k) Retirement Savings Plan
• Paid Time Off
• Paid Paternal Leave
• Employee Stock Purchase Plan
• Debt-Free Education
• DailyPay
• Travel Discount Program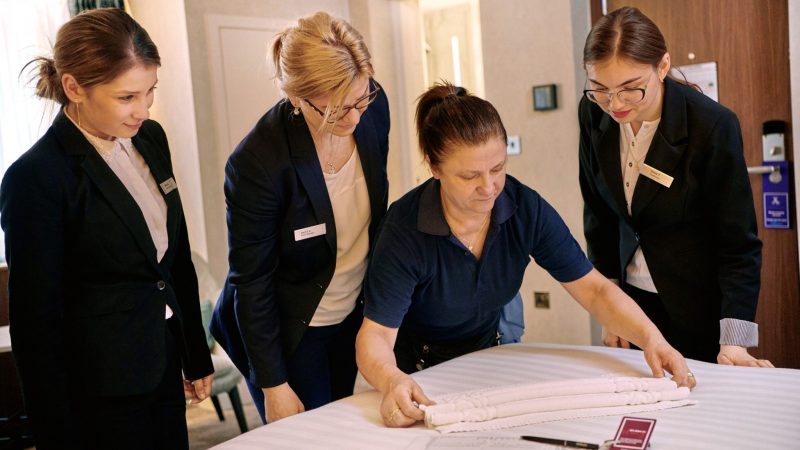 TEAM MEMBER BENEFITS
• Free Parking
• Team Member Referral Program
• Tuition Reimbursement Program
• Discounted Meals
• Team Member Appreciation Events and incentives
• Complimentary Uniform Dry Cleaning
• Local property discounts
• Daily Use Locker Facility
HEALTHCARE COVERAGE
Choose from multiple health care coverage options across several insurance companies to select the medical, dental and vision coverage that best meets your needs.
GO HILTON
Our best-in-class Team Member Travel Program Go Hilton is the best Team Member Travel Program available, with opportunities to experience Hilton hospitality around the world – 100 discounted nights per year!
BONNET CREEK UNIQUE
We are proud to offer additional benefits to our team members:

$3 meals
25% Off at most restaurants
Discounted Golf and Spa
Free Covered Parking
DEBT-FREE EDUCATION
Through our industry-first partnership with Guild Education, Hilton Team Members have access to a wide variety of educational credentials from leading universities and learning providers, including: college degrees, high school completion, English-language learning, digital literacy, professional certifications and more.
AN EVEN BRIGHTER FUTURE
Participating in the 401(k) Plan and company match is the perfect way to save for the future. We match 100% of every dollar contribution up to 3% of pay, plus 50% of every dollar contribution on the next 2% of pay.
SHARE IN HILTON'S SUCCESS
The Employee Stock Purchase Program gives you an opportunity to buy discounted Hilton stock through simple payroll deductions.
YOUR FAMILY MATTERS
The Parental Leave Program is an industry-leading benefit that provides eligible Team Members, including fathers and adoptive parents, with two weeks of fully paid time off from work. New moms can enjoy 10 weeks of fully paid time off from work.
ADOPTION ASSISTANCE
Our Adoption Assistance Program is another industry-leading program that helps eligible Team Members with the cost of adopting children. The program reimburses qualified adoption expenses – up to $10,000 per eligible child, with no limit to the number of adoptions.
A LITTLE YOU TIME
A generous Paid Time Off (PTO) Program provides you with paid time off for illness, personal use or vacation. Combine Go Hilton with your PTO to create memories which will last a lifetime.
LIVE A DREAM. GIVE A DREAM
The Thrive Sabbatical is awarded annually to select Team Members with five years' tenure, providing a fully paid month away from their Hilton jobs – plus $5,000 cash – so they can focus their energies on achieving personal goals or giving back to the community.
Additional Activities at the adjacent Waldorf Astoria Orlando